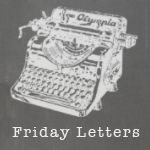 After work today I will be driving to you, to celebrate Homecoming. I'm extremely excited to come "home," especially because a lot of alumni will be there. I hope you have the beer tent ready...because I missed out on that aspect of homecoming the entire 4 years I was there. Stupid cheerleading. Speaking of cheerleaders, I hope they have got their act together. It's kind of embarrassing to see them and admit I was one of them. Also, I will be using my newly found student ID to get into the game fo free, since you took thousands of dollars from me in 4 years and didn't even give me my housing deposit back. I KNOW I didn't "donate it to the senior class gift" because I thought the gift we got was dumb. I'd like my $250, with interest, back this weekend.
I was so happy/surprised to see you yesterday when I got home from work. However, you're extremely uncomfortable. I hope we can fix this because you are too cute and I can't return you since I got you on sale.
Dear Co-worker,
Just because I am "just the receptionist" does NOT mean that I am not entitled to my time off like everyone else. I put in my requests in plenty of advance. Please do not make me feel guilty for using my carefully saved up hours. Part of your job description is to help cover my desk when I am not here. You're the newest hire in the group that covers for me, and it should go without saying that you need to respect the other girls, as well as my boss. Your boss knows the situation, so don't pretend you have to "talk with **** first." I like you, I really do. It's fun having someone closer to my age to chat with, but you are driving me insane with this. Please stop.
We get to spend the day together on the 15th! I am so so so excited to take you on your first trip to Brown County to go on a picnic and hiking with your Aunt Allison, Aunt Sam, and cousin Mia. I hope it doesn't rain because we will have to have a backup plan. I hope it's not awkward seeing your dad when I pick you up...I was extremely mean to him a few days ago and he has since forgiven me but it's still embarrassing to think about how I acted. Getting over him will be quite a process, but your wrinkly, furry little face is helping! I can't wait until you live with me full time, in our very own apartment.
Dear cute boy at AT&T store,
Thank you for helping my mom and I out yesterday when we were replacing her phone that was stolen. I'm sorry my mom kept making really bad jokes and called the iPhone 4 the "I4." You are honestly the first cute boy I've noticed since I got my heart stomped on, and for that I'm glad. That means I'm healing. I wish I would have given you my number, but I don't think I'm ready for that. Maybe I will come visit your store in a few months though...
Dear Cousin,
Your engagement pictures are absolutely beautiful. You are beautiful. I am so so glad that you and Mike found each other, when you were as lost as I am right now. I sincerely hope that I am invited to the wedding, even though I am the daughter of the "black sheep" of the family (true story...no one likes my mom that much...we're never invited to things). It's the week before my birthday next year. On a Friday? Considering it will be either in Tennessee or Florida, I'd LOVE to come. It makes me sad remembering how close we used to be...I miss that. I miss considering you my sister, not my cousin. Whatever the case my be, I love you. I look up to you, and admire you.
CATE
*FUN FACT: my college's "song" is to the tune of that camp song in Dirty Dancing. Makes me laugh every single time. Oh yeah, and Ronald Reagan went to my college.